My Cart
You have no items in your cart.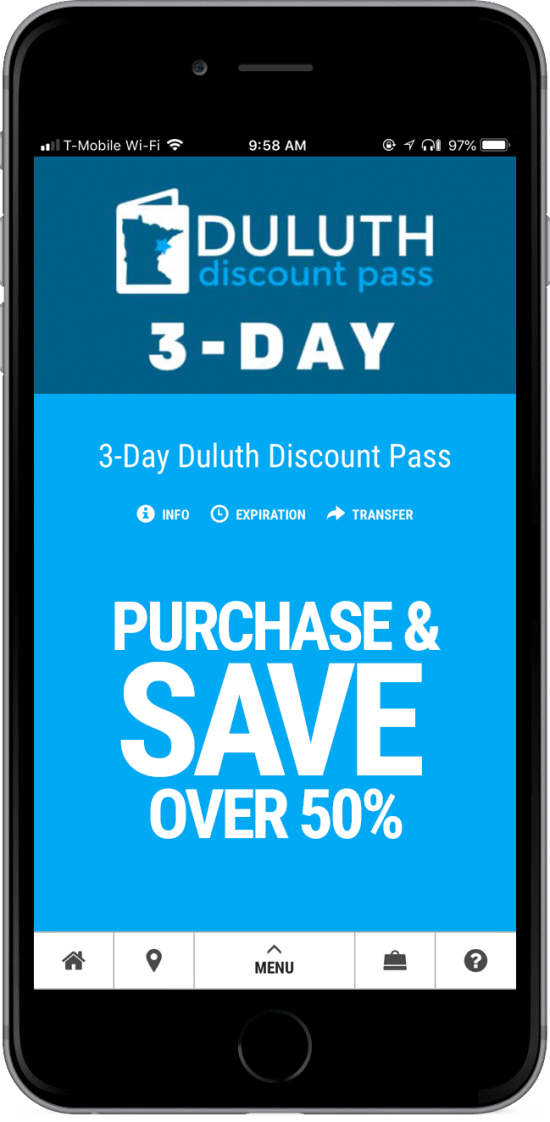 DULUTH DISCOUNT PASS!
YOUR ALL-IN-ONE TICKET TO DULUTH'S BEST ATTRACTIONS
Six Attractions. One Pass. Endless Possibilities.
Enjoy full admission to Duluth's most unforgettable attractions with the easy-to-use Duluth Discount Pass!

From museums to mansions, wild animals and unforgettable thrills, you can find it all in the Duluth Discount Pass! Whether you're here for the weekend or a lifetime, our 3-day, Pick-3 pass is instantly delivered to your smartphone and feature amazing savings.



Click here to see what's included in the Duluth Discount Pass